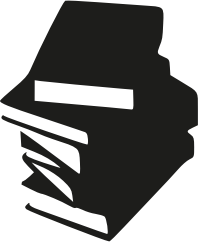 Recently I was tagged in Facebook to list 10 books that had an impact on me. After I made my list, I read somewhere that it becomes more interesting when you describe WHY certain books stick with you.  I included some from various stages of my life, but all of them either made me feel strongly about something, took me into a different world, or I learned something life-changing.
It was really hard to limit to 10, but here are the ones I chose:
"The Four Agreements" by Don Miguel Ruiz (because these are my guiding principles. I own all his books, and there are many markers sticking out of all of them.)
"Pride & Prejudice" by Jane Austen (because of Austen's amazing insight into people, and the way she threads wit into the words as she describes a life of gentility that sadly no longer exists. I picked up a copy at a garage sale when I was in high school and was hooked. This one has been re-read countless times.)
"Rich Dad, Poor Dad" by Robert Kiyosaki

(because he explains the importance or thinking like an entrepreneur)

"All About Love" by Bell Hooks (because she explains about actions that are loving, and those that are not)

"The Highly Effective Detective" by Richard Yancey (because it was much deeper than I originally thought, and I found it very touching)

"Veritas" by William Lashner (because it was a great story. I love his acerbic style too.)

"Ragtime" by E. L. Doctorow (because I admire this intriguing style as different plots are inter-twined)

"Little Big Man" by Thomas Berger (because I was drawn into another world. This one became quite overdue in my locker in high school)

"The Moon is a Harsh Mistress" by Robert Heinlein (one of my first forays into science fiction. again, a journey to another world: one where a computer can become a character you care deeply about)

"Horton Hears a Who" by Dr. Seuss

(because I learned about loyalty)
That's the power of why!
An analysis of the 100 books that Facebook users love is pretty interesting too.