People enjoy living in spaces that are attractive, efficient, and comfortable. My favorite television shows are the ones where they design homes on the Home and Garden channel.
"Without leaps of imagination, or dreaming, we lose the excitement of possibilities. Dreaming, after all, is a form of planning." — Gloria Steinem
When I saw this quote from Gloria Steinem posted by Success Magazine, for a moment I thought the word planning said playing. For me, it is true: dreaming is a form of playing, and planning is a form of playing. I think creating different designs; whether it is combining different ideas, words, or images of home design is the greatest possible fun! Ultimately, actually making the ideas into reality can be challenging. That is the part that takes effort and work.
As I have explored ways to find purpose, I discovered what John Gardner said in a speech: "Meaning is not something you stumble across, like the answer to a riddle or the prize in a treasure hunt. Meaning is something you build into your life." This means if you aren't sure what your purpose is, you can build it.
To design your life like an architect:
Start with a Dream: what would your ideal life look like? How big will it be? Where do you want to build it? How will it be unique and different from all the other ones? Why do you want to include certain design elements and not others?
Design a Plan:
what building blocks do you have? Will you make renovations or start from the beginning? Is the project one that you can afford with your budget? How can you build it strong and able to handle stress? What are the best ways to make it efficient? How can you design a life that inspires creativity? How can you design a life that combines safety with inspiration and challenge? What are the dimensions? What can you build that will make a difference when you are gone?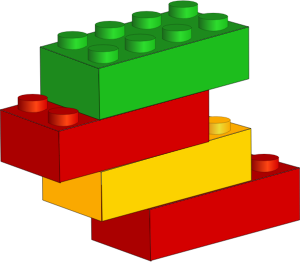 BUILDING BLOCKS: CHARACTER – PHYSICAL HEALTH – SOCIAL SKILLS – WORKPLACE SKILLS
Build It: do the work to create the experience you want to design. Blueprints won't give you shelter, or leave anything lasting behind! Get the right tools and skills you need for the job. Then pour the foundation, hammer those nails and paint the walls. Furnish the rooms with what you need. Don't forget to stretch a little bit out of the comfort zone.
In construction, you have to follow building codes and specifications exactly, or your final result will not look at all the way you planned. In life, I'm learning that it's okay to get started without knowing exactly what the final result will look like. You can begin with only a general idea, because you will probably learn things along the way and make changes. Life is actually not set in concrete or stone, so the important thing is to get started, and be willing to play around with ideas while you build.
Six Questions to Create the Life You Want from More. The movie "Life As A House," also makes this point.