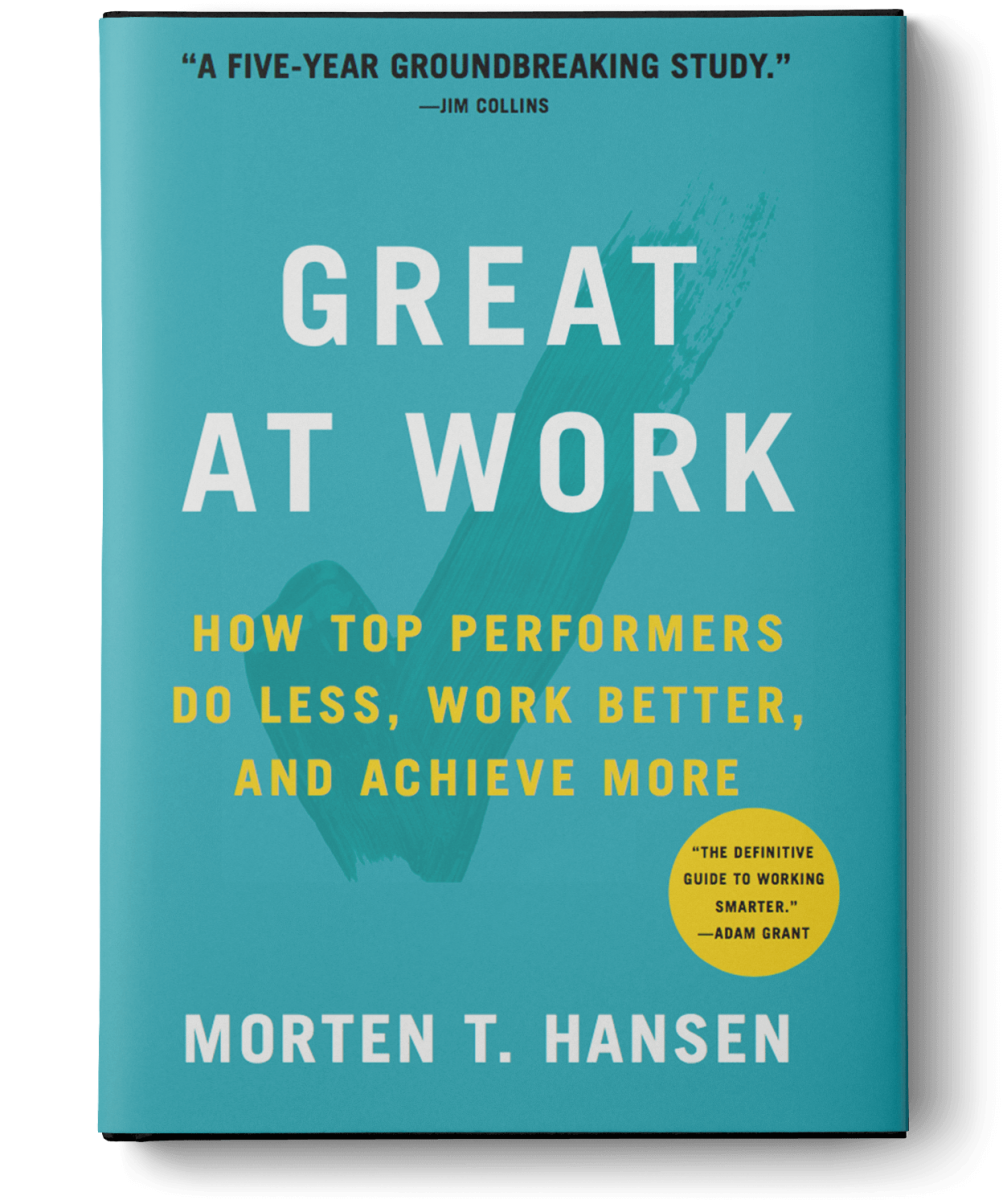 I recently finished "Great at Work" by Morten T Hansen, who illustrates with examples and research 7 principles for working smarter. I was most interested in the first part of the book, which covers mastering your own work. The second part involves working with others, and a final part is about work/life balance. Here are my notes on the book.
Do less, then obsess. Identify high value priorities and focus on those. Occam's Razor: seek the simplest solution-as few as you can, as many as you must. *This principle is important for work/life balance.
Redesign work. Add activities that create value, stop or reject those that don't. Pursue value instead of goals: there's a great table with examples of how value creation differs from goals. Redesign for value: Value =benefits to others x quality x efficiency. Quality=accurate, reliable, novel. Efficiency=doing things right. (see this Peter Drucker quote)
Don't just learn, loop. Try experiments, measure the outcome, get feedback, modify based on the results.
P-Squared-tap into passion and purpose. Match excitement and enthusiasm with contribution to society. Both are needed for high performance. *This principle is important for job satisfaction.
Forceful champions-advocate by evoking emotions with stories of impact. Use smart grit to gain insight into the concerns of opposition, design strategies to overcome the concerns, then persevere in the face of difficulty.
Fight & Unite-Have effective meetings, commit to decisions.
Two sins of collaboration: failing to, and over-collaboration. To be disciplined: know when to and why, What's the Benefit? Know the common goal, reward results, not activities. Trust boosters: verify, start small, clarify & educate, bond w/team exercises.
Further Reading: